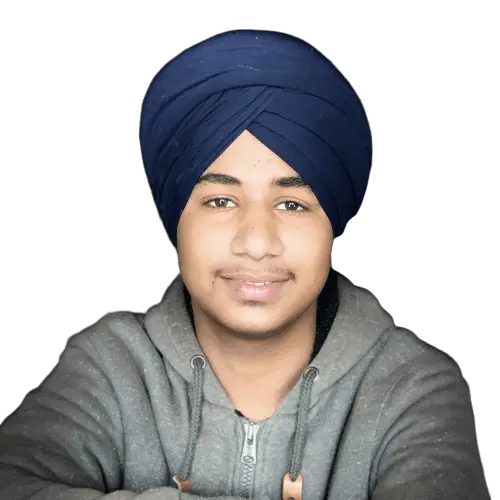 I'm Shehraj Singh, the man behind the eReader.blog. I'm a professional Blogger, and freelance writer with over 5 years of experience.
I'm an avid reader and listener, and someone who loves to learn and research new things. I'm also a (self-proclaimed) tech geek, and I like nothing more than playing around with the latest gadgets and gizmos.
Why eReader.Blog
Last year, I decided to purchase my first eReader and was really excited about it. But, I quickly realized that there wasn't a lot of information available about them. So, I started this blog to help others learn more about these amazing devices.
You can say, eReader.blog is my online journal where I write about my e-reader experiences. I have been an avid e-reader for over 9 months now, and surely love it!
Whenever I stumble upon a problem or something new that I want to learn about, I write a blog post about it. This has helped me keep track of my progress and find answers to common questions that people have about e-readers.
How I discovered the world of eReaders
It was mid-2020, and I was looking to begin reading more often, but I wasn't sure how or where to start… (I was good at reading normal classics but not non-fiction stuff)
Here Is what I did, I went to Amazon and bought a lot of books that were recommended by my peers, YouTubers, bloggers, etc…
Honestly, it took me around 4-5 months just to go through those few books that I had bought, and I was still not very consistent with my reading.
In the year 2021, I was very serious about my reading Journey…
I leveled up my reading technique, I started by doing research on which books are worth my time and created a reading list for myself.
I made it a point to read at least 1 book every month.
About 8 Months passed, and I only read 3 (Ha!)
One day I was watching a Youtube video by Ali Abdaal where he explained how reading on Kindle was more convenient, and frictionless, and how it helped him save a lot of time.
I was intrigued!
I immediately went to Amazon and started looking for an e-reader that I could buy. I watched a lot of videos, and read articles and reviews, but I still couldn't make up my mind.
Luckily, The New Kindle Paperwhite was available for pre-order. I thought a new model is always better than an old one, so I decided to go for it.
I placed my order, and a few months later, my Kindle arrived!
This is how I got my first eReader…
What you can expect from this blog?
The eReader.blog was born out of my love for reading, and my desire to share my passion with others. It's a place where I can share my thoughts and reviews on the latest books, as well as news and views on the world of eReaders and reading.
I hope you enjoy reading the eReader.blog, and I welcome your feedback and comments.
Happy reading!
Shehraj Singh