Finding a font and Installing a custom font on Kindle may seem difficult, but it's quite simple.
Let's do it together [Step By Step]
How to Install Custom Font on Kindle
Find your font
Go to Google Fonts in your web browser
Search for a font that you want to install on your Kindle.
Once you do select the font, click on the download family button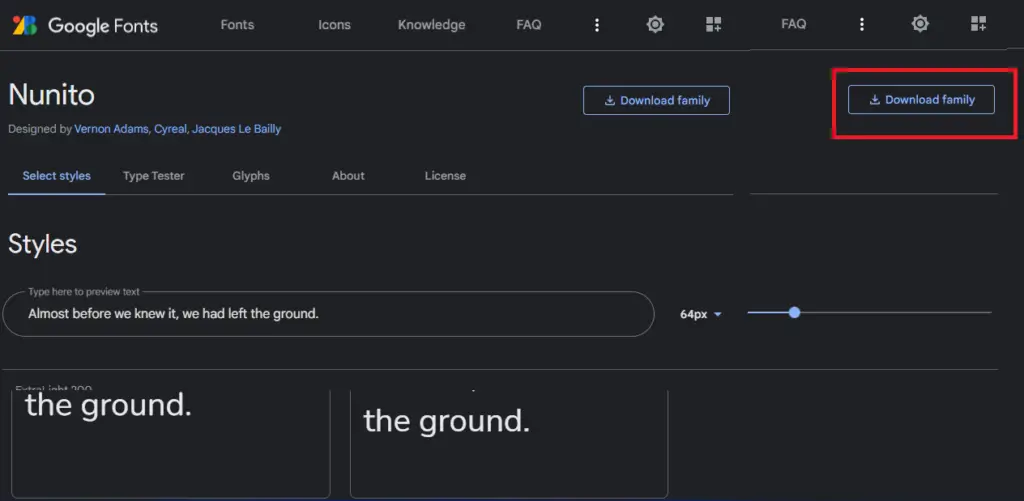 Installing the font on the Kindle
Now, Extract the font files from the .zip file.
You'll find 2 files with a .ttf extension. These are the files you need to install the font on your Kindle.

Connect your Kindle to your computer using a USB cable. Your Kindle will show up as a drive in your file explorer.
Open the Kindle drive
Open the Kindle drive in your file explorer, and open the "fonts" folder
Copy and paste the font files into the "fonts" folder.
Eject your Kindle from your computer, and restart your device.
Your custom font will now be installed on your Kindle, and you can use it in any app that supports custom fonts!